Advisory Board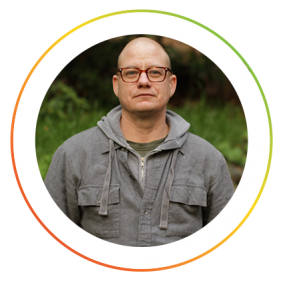 Cary Cronenwett is an artist and storyteller who directs and produces both documentary and narrative films. His work, which foregrounds forgotten histories and marginalized stories, has screened at numerous festivals including Miami International, Outfest Los Angeles, Frameline, Queer Lisboa/ Lisbon, Identities Vienna, Montreal Image + Nation, London Flare, and Toronto Inside Out. He holds a BA from Evergreen State College in Olympia, Washington, and an MFA from California Institute of the Arts. Originally from Oklahoma, he is currently based in Los Angeles.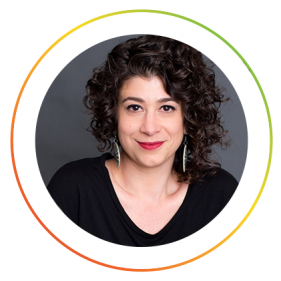 Shaleece Haas is an Emmy Award–winning documentary producer and a director based in Los Angeles. Her films, marked by a balance of poignancy and humor, invite audiences deep into the interior worlds of their protagonists. Texas Strong, a film she produced in 2018, won an Emmy Award for Outstanding Short Documentary and premiered at SXSW. Her 2016 film Real Boy screened in 23 countries, earned 20 festival awards, and was broadcast nationally on PBS' Independent Lens. Shaleece also co-produced The Genius of Marian (2013; Tribeca Film Festival, POV) and co-directed the documentary short City Fish (2011; Hot Docs, Documentary Channel). She is currently producing a film about the dwarfism community's response to new drugs promising to make little people taller. The untitled film, directed by Julie Wyman, is executive produced by Multitude Films and Nic Novicki.
Shaleece's films have received support from IDA Enterprise Fund, ITVS, California Humanities, Berkeley Film Foundation, IFP, Film Independent, and Fledgling Fund, among others. She has been a Film Independent Documentary Lab Fellow, a Working Films Fellow, and is a member of Film Fatales and the Queer Producer's Collective. Shaleece is an alumna of the UC Berkeley Graduate School of Journalism and was a founding staff member of the national oral history project StoryCorps.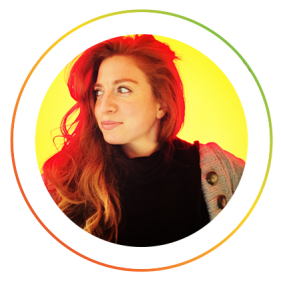 Molly Kaplan grew up in Greenwich Village, New York—born to an artist mom and a science dad. The combination resulted in a filmmaker and photographer committed to reason, justice, and public education. She has led the multimedia department at the ACLU since 2012. In that role, she has executive produced, filmed, and edited hundreds of videos. Her work—in collaboration with some of the most talented filmmakers and animators in the country—has been screened at the Sundance Film Festival, Alamo Drafthouse, Museum of the Moving Image, and SXSW Film Festival. Her work has been recognized by the Emmy Awards, Webby Awards, DoGooder Awards, Vimeo Staff Picks, Tribeca X Awards, SXSW Film Festival, and FOLCS Awards. Her photography and videos have been featured in Teen Vogue, The Guardian, them., The New York Times, CNN, Entertainment Weekly, MSNBC, Huffington Post, Jezebel, E! Online, USA Today, The Hollywood Reporter, Al Jazeera, Salon, and The Washington Post.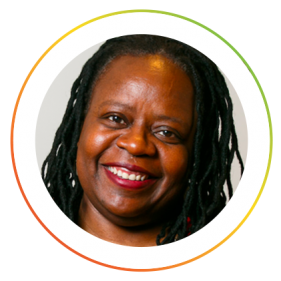 Yvonne Welbon is a senior creative consultant at Chicken & Egg Pictures. She is an award-winning filmmaker and Founder & CEO of the Chicago-based nonprofit Sisters in Cinema. She has produced and distributed over twenty films including Living With Pride: Ruth Ellis @100, winner of ten best documentary awards, and Sisters in Cinema, a documentary on the history of black women feature-film directors. Her work has been broadcast on PBS, Starz/Encore, TV-ONE, IFC, Bravo, the Sundance Channel, BET, HBO, Netflix, iTunes, and screened in over one hundred film festivals around the world. Projects in development include The Spies Who Loved Me, a thrilling exposé on surveillance which focuses on the six-years she lived in Taipei, Taiwan, and American Pride, a Black lesbian coming of age episodic series. She has taught at the University of Chicago, Northwestern University, and chaired the Journalism & Media Studies Department at Bennett College. Raised in an Afro-Honduran household on the South Side of Chicago, Welbon holds a BA from Vassar College, an MFA from the School of the Art Institute of Chicago, a PhD from Northwestern University, and is a graduate of the American Film Institute's Directing Workshop for Women.