Filmmakers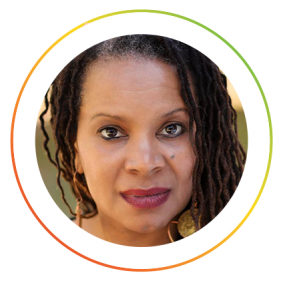 DARESHA KYI
Director/Producer
Daresha Kyi is an Emmy Award–winning director who also writes and produces film and television in Spanish and English. A graduate of NYU Film School, Mama Bears is her second feature documentary. In 2018 she was commissioned by the ACLU to direct Trans In America: Texas Strong, which garnered over 3.5 million views online, screened at SXSW, and won two Webby Awards and an Emmy for "Outstanding Short Documentary." Texas Strong is a stand-alone short that also serves as a proof of concept for Mama Bears.
In 2017 she co-directed and co-produced Chavela, a multiple award-winning documentary about iconic singer Chavela Vargas that was distributed domestically by Music Box Pictures, screened in over 40 countries, and was recently ranked the Number One Latin American Documentary of the Decade by CineArte magazine. She has also produced Dispatches From Cleveland, Kristina Wong's How Not to Pick Up Asian Women, and Emmy-winning writer Kevin Avery's comedies The Whizz and Thugs, The Musical.
Daresha's films have been funded by ITVS, NEA, NYSCA, the Jerome Foundation, and numerous others. A former fellow in the Firelight Media Documentary, Chicken & Egg Eggcelerator, Creative Capital, and A Blade of Grass programs, Daresha has an extensive background producing content for FX, WE, AMC, Telemundo, and FUSE, among other networks.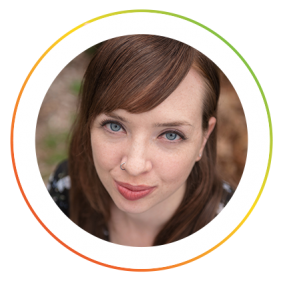 Laura is a creative producer committed to telling stories that highlight urgent social justice issues. She is currently producing the feature-length documentaries Mama Bears and What We Carry and the short documentary Black Beauty. In the past six years she's worked on numerous award-winning films—as associate producer on the feature-length documentaries Chavela (2017 Berlinale) and Dispatches from Cleveland (2017 CIFF) and as the NYC production office manager for America, a series of silent, narrative shorts (2019 Sundance Film Festival). She was a 2020 Film Independent Documentary Lab and WIF/Sundance Institute Financing Intensive fellow.
Originally hailing from the world of book publishing, Laura has spent over a decade in both the corporate (Simon & Schuster) and nonprofit (Feminist Press) publishing sectors, working on countless New York Times bestsellers, as well as Lambda Literary and Pulitzer Prize-winning works.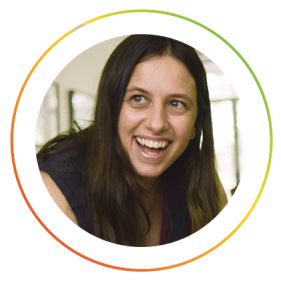 AMY BENCH
Director of Photography
Amy Bench is a filmmaker and visual artist who is drawn to the immediacy of film and photography to tell stories of community and resilience. Trained as a cinematographer, her observational style highlights small details of the human experience that transcend formal explanation. Amy is currently a member of the art collective ICOSA, an artist-run nonprofit cooperative gallery that showcases a diverse range of contemporary art and programming.
She was the cinematographer on the Emmy Award–winning Trans In America: Texas Strong, which premiered at SXSW in 2019 and won two Webby Awards: Documentary Winner and People's Voice. Her documentary A Line Birds Cannot See won a Special Jury Recognition Award at SXSW in 2019.
In 2016 she was named a "DP on the Rise" by Paste magazine. Additional DP credits include: Loves Her Gun (SXSW 2013 Lewis Black Award), The Golden Rut (Austin Film Festival 2016), and Bad At Dancing (which won the Golden Bear at Berlinale in 2015), and she was an additional cinematographer on Holy Hell (Sundance 2016).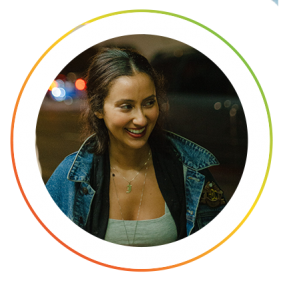 Hajer S. I. Salem is an editor and writer from Starkville, Mississippi. She attended both Louisiana State University and the University of Houston. She graduated with a double major in Biology and Sociology with a concentration in race relations and ultimately forwent graduate studies in medicine to pursue a career in filmmaking. Mama Bears marks Hajer's debut as a feature editor.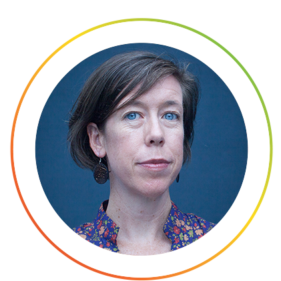 Kelly Creedon is a documentary editor and filmmaker who uses intimate storytelling as a means to explore communities and the questions that unite and divide us.  Her film editing credits include the feature-length documentaries Farmsteaders (POV 2019) and You Gave Me A Song: The Life and Music of Alice Gerrard (Full Frame 2019), and the documentary short Santuario (Tribeca Film Institute IF/THEN 2018). She was awarded a 2018-2019 NC Arts Council Artist Fellowship, and she is a member of the All Y'all Southern Documentary Collective.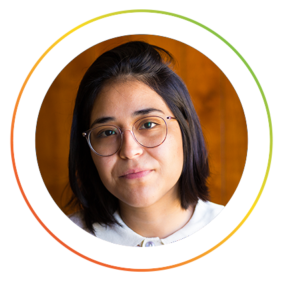 Iliana Garcia is a documentary editor and filmmaker based in Los Angeles. A graduate of Pomona College and a 2021 Armed with a Camera fellow, Iliana's poetic short films provide an intimate look into the world of identity, loss and place. Most recently, Iliana edited To the Future, With Love (2021), which premiered at the Frameline Film Festival as part of the Transtastic! program. Her other credits include assistant and associate work on And She Could Be Next (2020) and Game Changer (2021).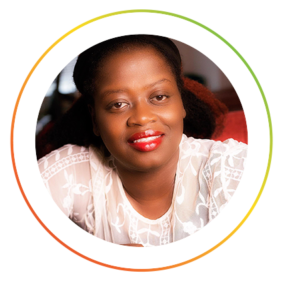 LOIS SAINT-JACQUES
Associate Producer
Lois Saint-Jacques is a graduate of the City University of New York with a Bachelor of Fine Arts in Film and Video and has over seven years of experience working in television and promotions.  She has produced and edited episodic promos for the History Channel. Mama Bears is her first involvement in a documentary project.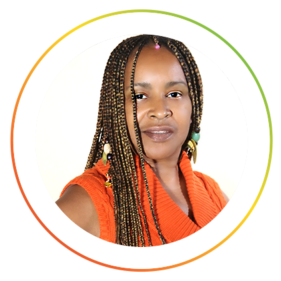 ARTEMIS FANNIN
Associate Producer
Artemis has a 20+ year career supporting producers and directors on films, television commercials and series, and music videos. She was Co-Producer with Effie Brown of the HBO award winning short film directed by Joy Phillips, Kickin Chicken, which portrays a young woman's struggle with addiction. She has also served as Associate Producer on the highly anticipated feature documentary Mama Bears and on Black Voters Matter, currently in post-production, both produced and directed by Daresha Kyi. She was also Associate Producer on Acts of Reparations, a feature documentary by Producers/Directors Selena Lewis and Macky Alston, also in post-production.  She served Unit Production Manager on the short film Tell Me, written and directed by Marquelle Young, which streamed on the Alliance Theater's Spotlight Studio series in 2021.
A certified Holistic Health Coach concerned about the social and political issues around access to food, Artemis co-produced the docu-series Urban Food Chain, directed by Tiffany Judkins. The project presents lifestyle profiles on community change makers who offer solutions to pressing food and environmental issues. Her notable television works include 4 seasons of The Secret Life Of... for Food Network and 3 seasons of ComicView for BET.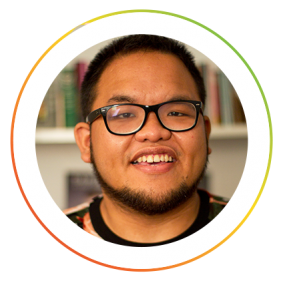 SET HERNANDEZ RONGKILYO
Impact Producer
Set Hernandez Rongkilyo is a filmmaker and community organizer whose roots come from Bicol, Philippines. As a queer, undocumented immigrant, they dedicate their filmmaking to expand the portrayal of their community on screen. Set directed/produced the award-winning short documentary "COVER/AGE" (2019) about healthcare expansion for undocumented adults. An alumnus of the Disruptors Fellowship, Set is also developing a TV comedy pilot and a feature-length screenplay. Set served as Impact Producer for projects such as "In Plain Sight" (2020) by Cassils and rafa esparza, and the award-winning "Call Her Ganda" (Tribeca, 2018) by PJ Raval. Their work-in-progress documentary, "unseen," has been supported by the Sundance Institute, Doc Society, Firelight Media, among others. Since 2010, Set has been organizing around migrant justice issues from education equity to deportation defense.